Our children's safety begins at the front door, where at this time our entry procedure has changed to accommodate CDC guidelines. Currently, we are not using our regular fingerprint reader for families.
Medication is checked in daily as needed by the child. All medication is kept at the front counter medicine and supply cabinet. We provide CPR and First Aid, Food handler, and 24-hour annual early childhood training for our teachers, staff, and leadership Team.
If your child is ever injured at Storybooks School, whether it is a little boo-boo or a big one, you can expect a phone call from a member of our team explaining what happened, how it was treated, and any follow-up required. We will have a boo-boo report for you to sign at pick-up time.
Food allergies are a serious concern for many families—and for all of us. All Storybooks School Houses and the entire facility are nut-free. Our staff and teachers have been trained in the use of EpiPen injectors. We have policies and procedures outlining our commitment to keeping your children safe.
These include our:
Health & Safety Plan
Nut-Free Policy
Food Allergy Management & Prevention Plan
Environmental Policy
Food Safety Policy—Food Handlers
Asthma Action Plan
Emergency Care Plan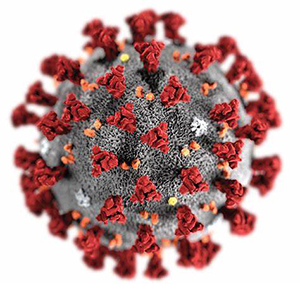 Enhanced Health & Safety Procedures
During this time of heightened concern, our school leadership team continues to stay up to date on the latest state and local guidelines, licensing requirements, and CDC recommendations regarding the safety and well-being of your child. Storybooks School is committed to following stringent health and safety requirements as well as to meeting or exceeding guidelines from local and state officials.
Depending on the circumstances and guidance by local and state officials, enhanced procedures above normal health and safety protocols may include:
Limiting people who enter the building only to current staff and students only
Temperature checks and required hand washing for children and staff entering the building
Signing in and out of students by staff to avoid use of pencils, pens, and/or computer touching by parents
External drop-off and pick-up of children at all entrances of the school
Requirement of frequent hand washing
Increased sanitation of frequently-touched surfaces and toys using Dutrion and Vital Oxide, products proven to be effective against emerging pathogens such as SARS-CoV2 (COVID -19)
Limiting use of playground equipment to one classroom at a time and daily disinfecting of playground equipment
Suspension of all all extra programs; All Things Soccer, Tippi Toes, Music Melodies, and Early Scholars Academy Field Trips
Storybooks School is committed to the implementation of these and other enhanced procedures to prevent exposure and help ensure safety during the spread of COVID-19. We keep the lines of communication open with families and staff to convey the enhanced measures in place within our school.